Sick and tired of your job? Want to quit? Want to tell your boss that they are the worst boss ever? Everyday people fantasize about the many funny, creative and disruptive ways they can finally quit their horrible jobs.
Most of these daydreams stay within our imagination and we take the conservative approach by giving a months' notice or a simple email to part ways in a more dignified manner.
Well some people mustered the courage to quit their jobs in the most epic and hilarious way possible. Let's take a look at their innovative and funny resignations.
1. Chris Holmes wrote the sweetest resignation letter ever when he quit his job as a border agent at Stansted Airport to pursue his dream job of owning a bakery.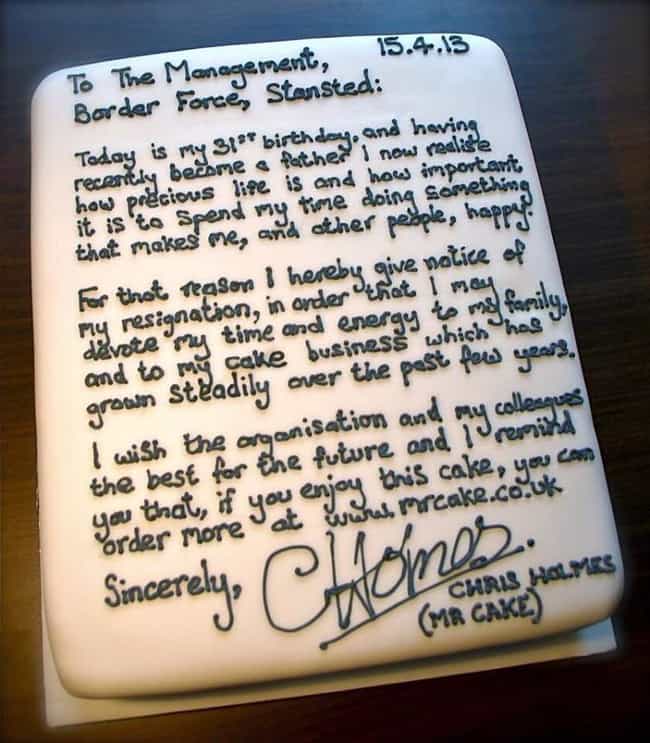 2. This boss needs to lead by example.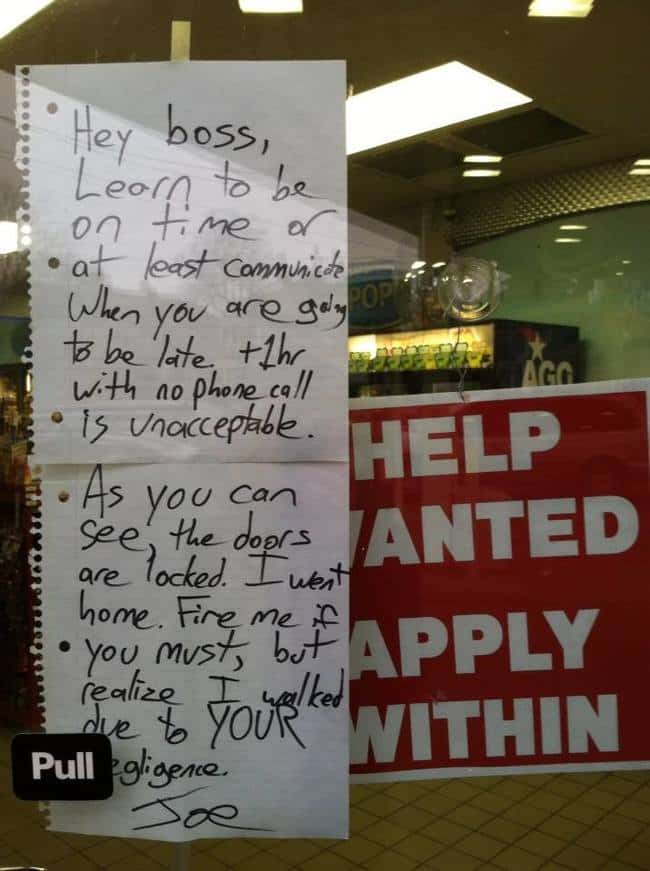 3. When an entire Chipotle decides to quit together.
4. Jarrad Farbs takes it to another level by designing an entire level of Mario to help him quit his job as a game designer
5. And that's one way of quitting.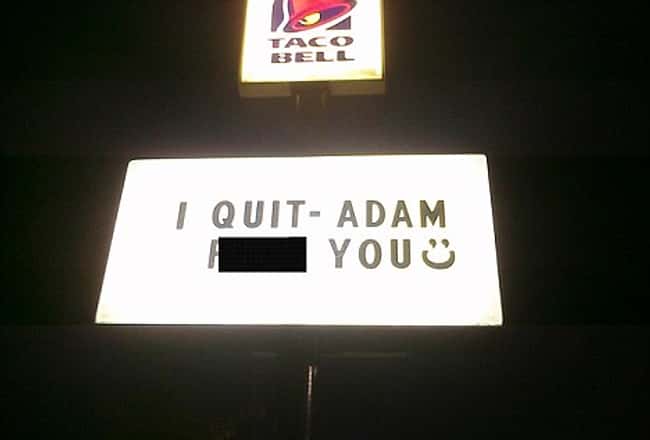 6. This is called unity.
7. This tech guy gave his employer a chance to renegotiate with him.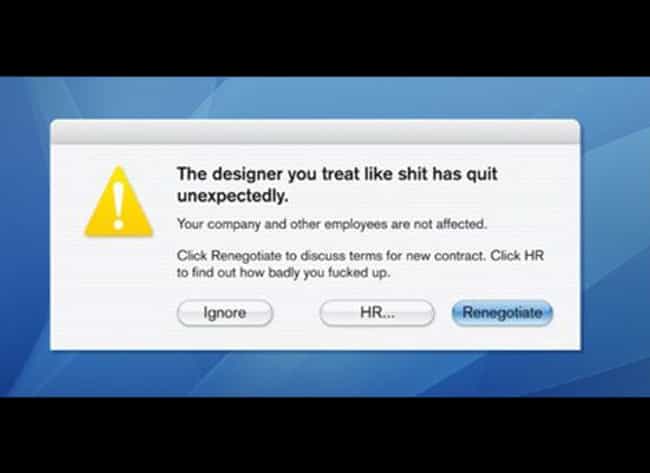 8. It can't get better than this! Joey De Francesco hires an entire marching band to help him quit his hotel job.
9. This guy wrote an epic resignation letter.
10. Keep waiting for the replacement.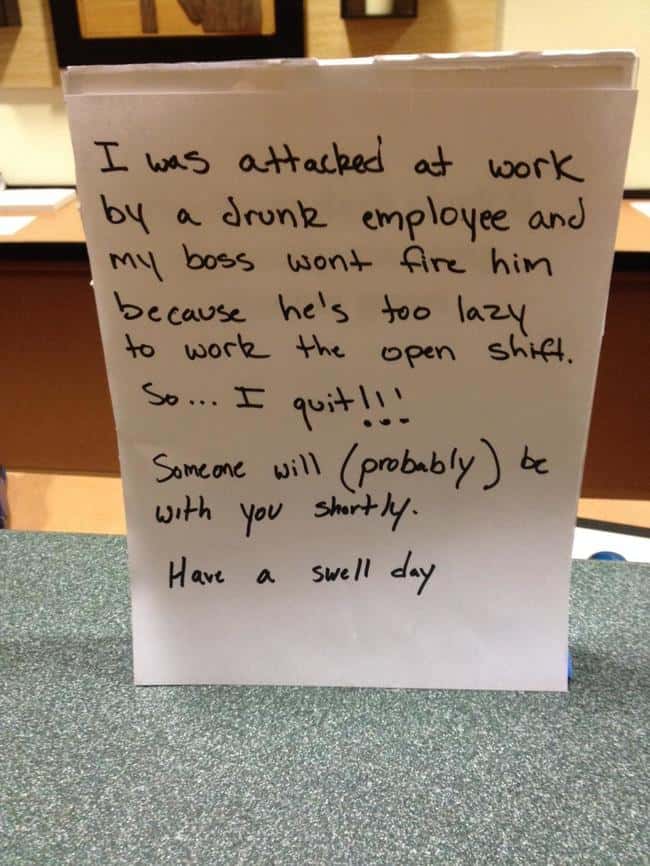 Comments